Frequently asked questions
about Lakeland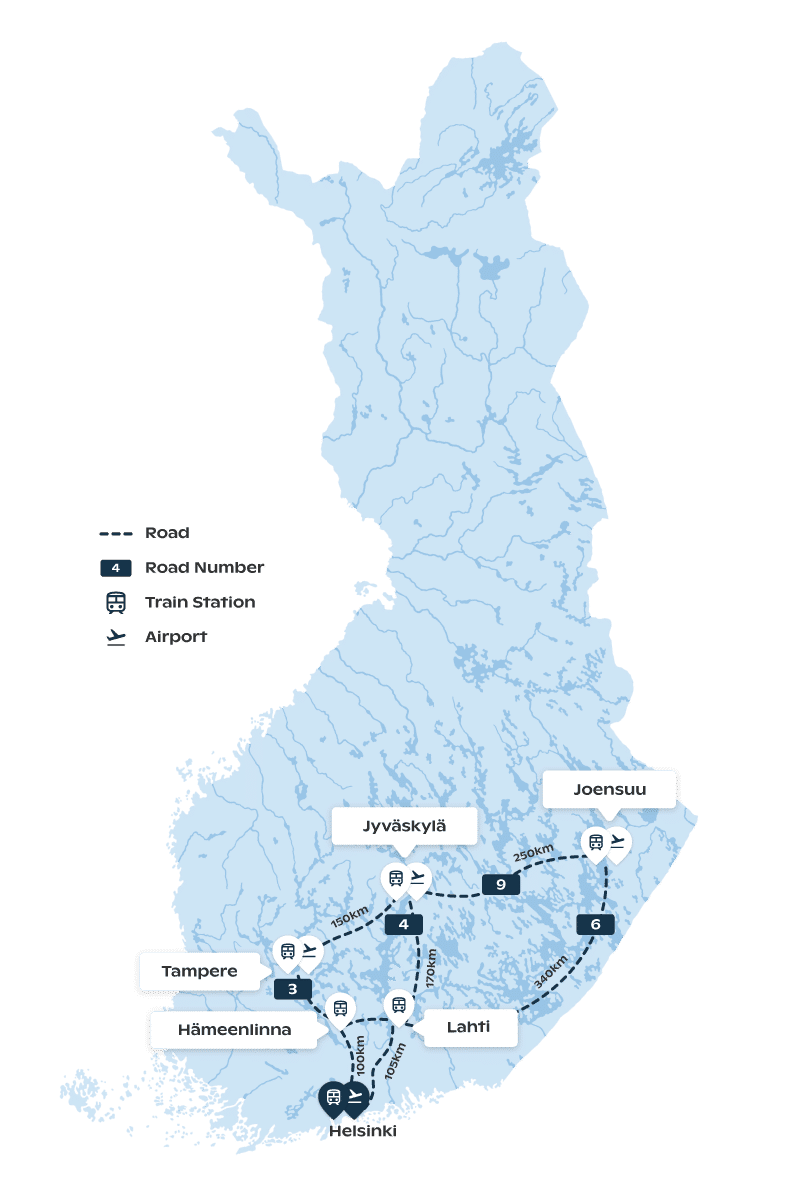 Where is the Lakeland Finland situated?
The Lakeland region is located in the central part of Finland, spanning several regions such as Tampere Region, Lahti Region, Jyväskylä Region, North Karelia Region and Häme Region.
To reach the Lakeland region in Finland, you have several options depending on your starting point and preferred mode of transportation:
1. By Air: If you are traveling from abroad, the easiest way to reach Lakeland is to fly into one of the major airports in Finland, such as Helsinki-Vantaa Airport (HEL) in Helsinki or Tampere-Pirkkala Airport (TMP) in Tampere. From there, you can continue your journey to the Lakeland region by train, bus, or rental car.
2. By Train: Finland has an extensive and reliable train network. You can take a train from Helsinki or other major cities to reach towns within the Lakeland region, such as Tampere, Jyväskylä, Lahti or Hämeenlinna. Trains offer a comfortable and scenic way to travel through Finland.
3. By Bus: Buses are another convenient option for reaching the Lakeland region. There are regular bus services connecting major cities to towns within the Lakeland area. You can check the schedules and book tickets through the websites of bus companies like Matkahuolto or Onnibus.
4. By Car: If you prefer the flexibility of driving, renting a car is a good option. You can rent a car from airports or major cities and drive to the Lakeland region. Finland has a well-maintained road network, and driving allows you to explore the region at your own pace.
Once you arrive in the Lakeland region, you can use local transportation options like buses or trains to travel between towns and explore the beautiful lakes and landscapes the region has to offer.
Do you have questions to us?
See also
interesting articles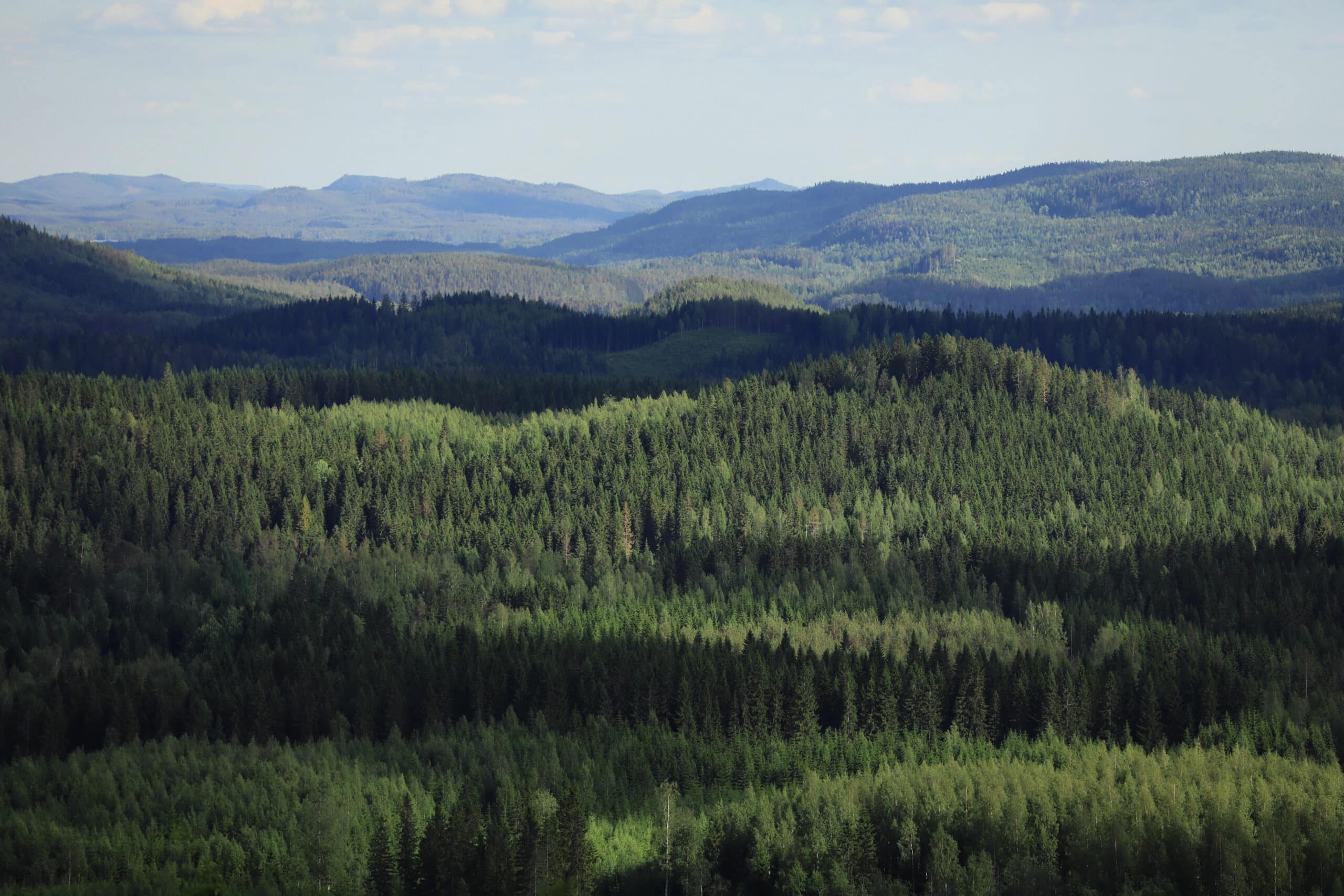 13 best things to do in Lakeland Finland
Lue artikkeli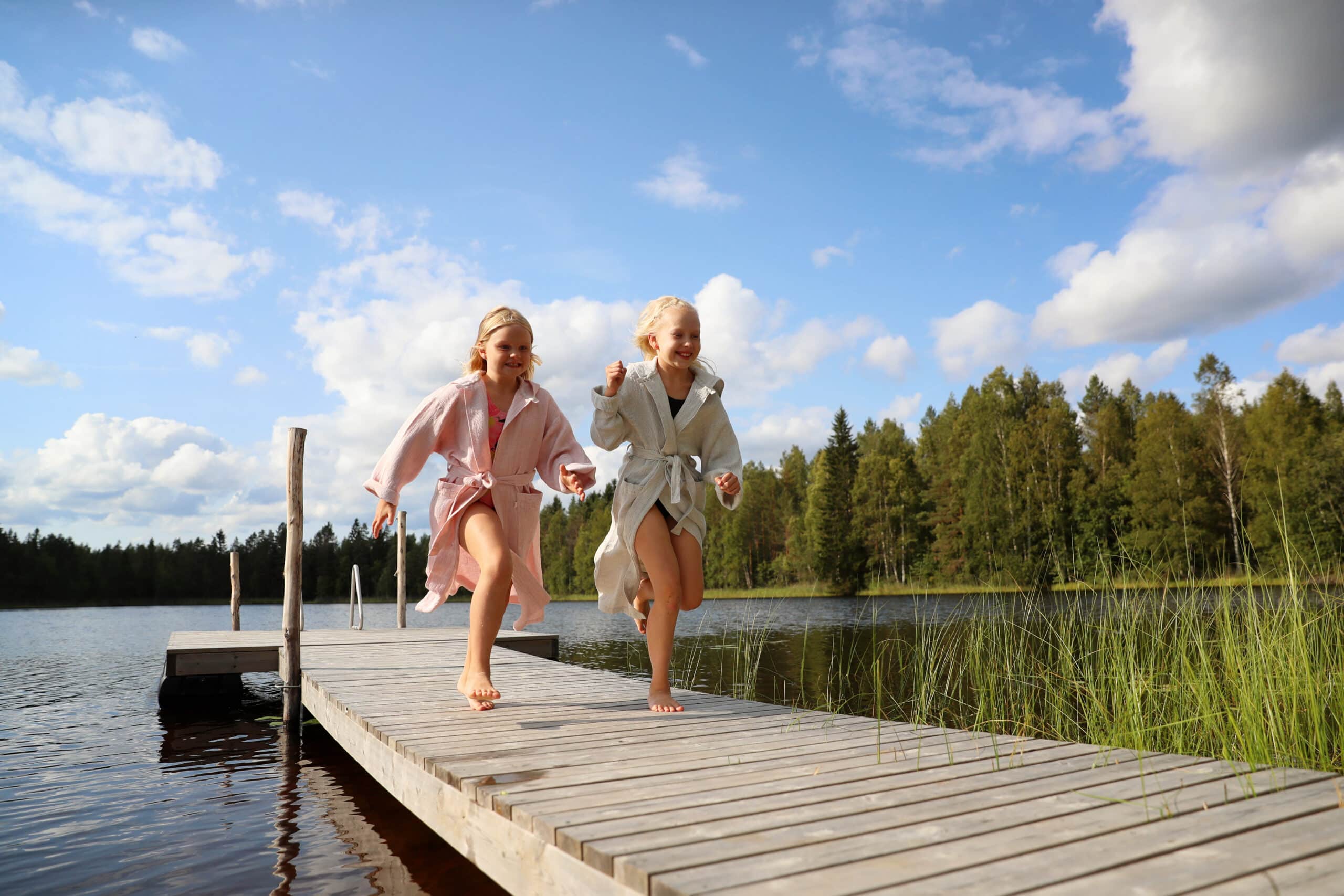 Family-friendly trips in Lakeland Finland
Lue artikkeli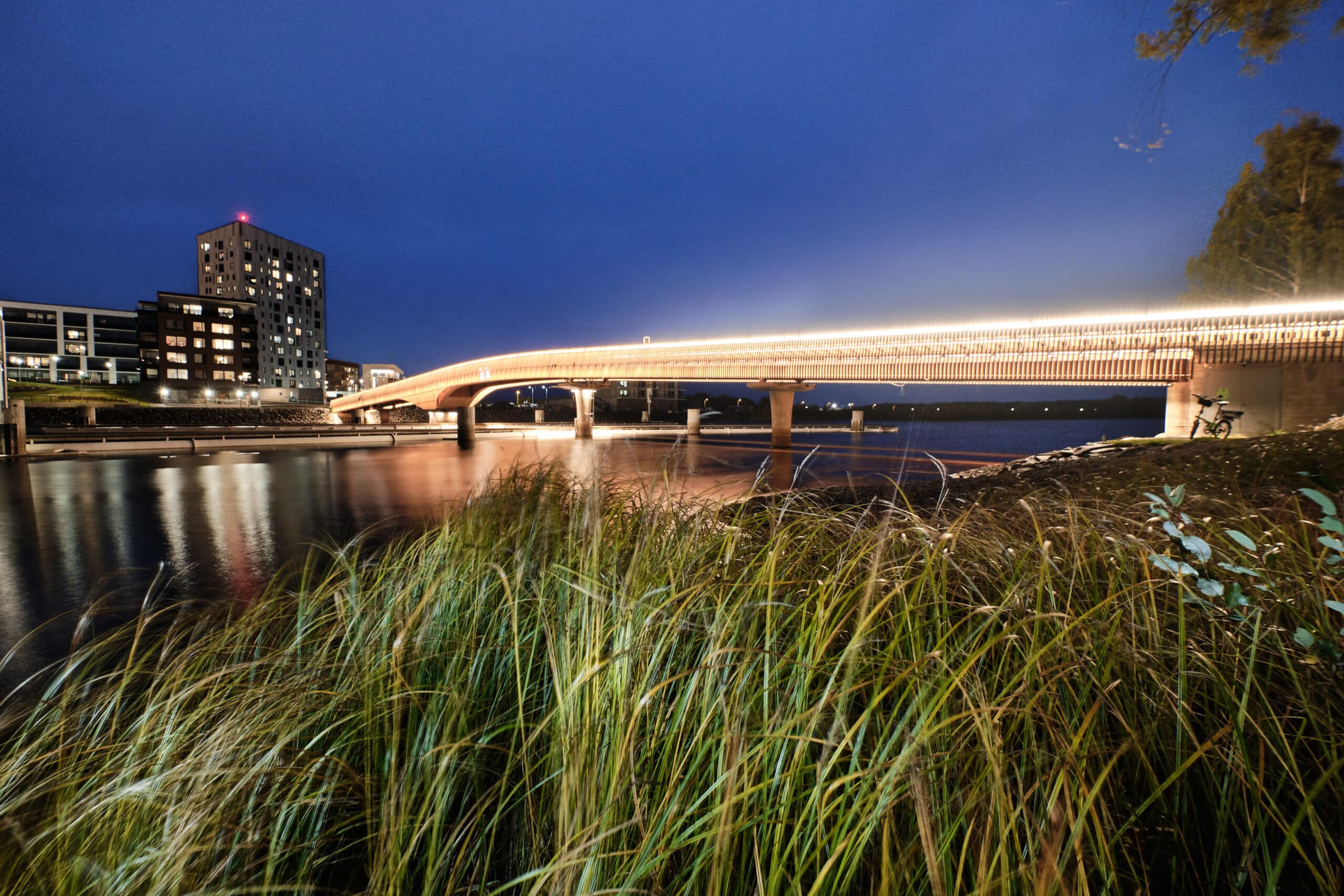 Get to know the top 5 cities in Lakeland Finland
Lue artikkeli